Chocolate Events - Are you putting on a Chocolate Event or know of one coming up (besides your B'Day)?
By all means don't keep it a secret. Let your fellow Chocoholics in on it. Better yet, if it's an annual event take pictures, write about the activities and highlights while they're still fresh in your mind and enter them in a forum post.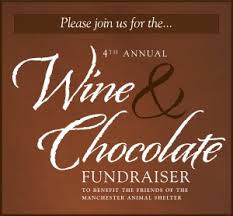 Advertise Your Chocolate Events Here
Next year when the event comes up again, you can announce it here ahead of time and include a link to the previous year's forum post. Not only will Chocoholics have ample advance notice of the upcoming event, but they'll also have details and pictures of the previous year's event to heighten their interest and enthusiasm to attend.
It Doesn't Matter Where you Live
What?!?!
You say you live on the outskirts of East Podunk Hollow and don't think anyone will care?
Nonsense! Save your community the scourge and indignities of appearing in a list of Chocolate Free communities, not to mention the famine and pestilence that will surely follow. Chocoholics are known to wonder near and far, sometimes getting lost along the way, but never failing to check-out a Chocolate Event wherever they may be.
Want to post a comment? See our Forum Usage guide.