Looking for a fabulous chocolate experience while eating out? See what other Chocoholics rave about.
Planning to head out for relaxing or romantic dinner?  You're immediately faced with a myriad of decisions ranging from: what to wear, formal or informal, choosing a place (e.g. Burgers, Chicken, French, Italian, Mexican, Thai, Ethiopian, Chinese, Vegetarian, ...) and the list goes on .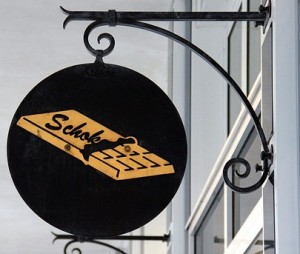 True Chocoholics know that all cuisines are nothing but gastronomical foreplay leading up to a passionate ecstasy and the high point of the evening, the chocolate dish. There's a reason that the best is saved for last, it makes up for all earlier sins. Then, there are some chocolate delights, that render all that came before, meaningless.
Finding these unique gems in a landscape awash with eateries is an arduous task. Fortunately, there's ample experience amongst the Chocoholics who visit these pages.
Join the ranks of the chocolate cognoscenti by sharing your discoveries, insights and knowledge about the best chocolate in town.
Want to post a comment? See our Forum Usage guide.