Mother's Day is May 10th!
Mother's are special! Without yours, you wouldn't be here. Of course, that could be said about your dad, but that's just a technicality.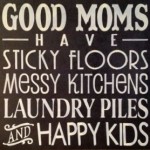 For 9 month's, your Mom nourished, comforted and provided free lodging, while you were getting your act together.
Then came the big event!
Your coming out party, so to speak, also known as your birthday. Your Mom put a lot of time, sweat and labor into this.
All you likely did on this momentous occasion was let out a loud wail. Something you, instantly came to realize, would elicit your Mom's comfort and attention, and you improved your wailing skills from that time onward.
So here comes the one day a year when you're officially given the opportunity to demonstrate your gratitude!
You're planning to get her Chocolates, Right?!
By now, you've (hopefully) grown enough to have stopped wailing and matured enough to realize how much you owe this remarkable woman for all the things she's done for you (and in some cases is still doing for you).
As a just reward (if you're a woman), you may, too, find yourself in a motherly way, which drives home all that you may have taken for granted. If you're a man you may be less biologically attuned to the pain, sacrifices and labor your Mom endured, to make a man of you (although it may have been brought to your attention on occasions). Yes, you've now come to appreciate how fortunate you are to have such a wonderful mother.
But, no matter what your gender or if in transition, May 10th 2015, which is soon to arrive, marks an important opportunity for you to demonstrate your care, appreciation, thoughtfulness, success and unflinching love for this most deserving person.
You may be in Luck!
For many of you, there may have been times and episodes in your life that represent particularly poignant memories of your Mom. We encourage you to share Your "Memories of Mom" with fellow Chocoholics. A week before Mother's day we'll pick one of the entries out of a hat (we can't be judgemental in such matters) and send that special Mom a Mother's Day Chocolate Basket that'll Amaze her and make her appreciate how fine you turned out.
Returning To Our Regular Program
Chocolate is a passion! You don't just nibble or eat chocolate…    you savor, experience, live…    and at times, reluctantly share chocolate.
Chocolate possesses mystical powers! Want to make a friend – offer chocolate, want to make up – send chocolate, want to heal – bring chocolate, want to be popular – give chocolate, want to feel good – eat chocolate!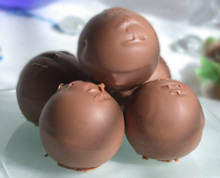 A select few of us are more able to commune with chocolate than others. We carry that burdensome, yet coveted mantle of a "Chocoholic". If you are a member of this elite and exclusive group, Welcome!
Wannabes feel free to explore!  With the insights gained within the hallowed pages of this site, you too may eventually reach nirvana and ascend to the level of a true Chocoholic.
Wonder of wonders, in the midst of this parched, desolate and turbulent world, you have arrived at the Chocoholic's Oasis. This is where fellow Chocoholics linger for a reprieve and share: knowledge, experience, know-how, art and stories.
In addition to being the home for a community of Chocoholics, this site also features a great selection of chocolates from a variety of artisan vendors via the "Buy Chocolate" page links.
Chocolate is a Passion
So, having arrived here, grab some chocolate, relax and enjoy your visit and May The Chocolate be With You.
The Chocoholic Community site is a highly interactive, forum driven site! Learn all about it in our Forum Usage guide.